Welcome to Vietnam, a captivating country in Southeast Asia known for its rich cultural heritage and breathtaking landscapes. Stretching over 3,000 kilometers, Vietnam's coastline boasts some of the most beautiful beaches that cater to all types of travelers.
This article will take you on a virtual tour of Vietnam's best beaches in Vietnam, carefully selected to cater to foreign travelers seeking an unforgettable seaside getaway. Join us as we explore the factors to consider when choosing a beach destination, highlight the top beaches in each region, and reveal some hidden gems off the beaten path.
Looking to travel to Vietnam? Explore the top-notch, hassle-free visa service for your Vietnam trip!
Plan your hassle-free trip to Vietnam with e-Visa!
Let our extensive 10+ years of experience in visa services be your guiding light as you book with us, guaranteeing a smooth and worry-free trip to Vietnam!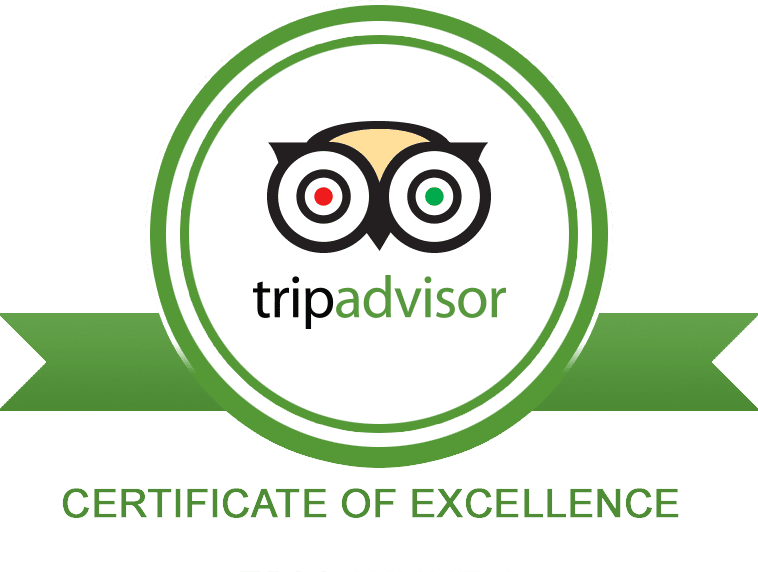 LEARN MORE!
1. Ha Long Bay
Ha Long Bay, located in the Quang Ninh Province of Northern Vietnam, is undoubtedly one of the most iconic and awe-inspiring natural wonders in the country. This UNESCO World Heritage Site boasts a surreal landscape of approximately 1,600 limestone karsts and islets rising dramatically from the emerald waters of the Gulf of Tonkin.
The name "Ha Long" translates to "Descending Dragon," and the bay's mythological origin is reflected in the countless legends that have been woven around its magnificent formations. Visitors are often left in awe of the breathtaking scenery, especially during sunrise and sunset when the karsts are bathed in hues of gold and crimson.
Exploring Ha Long Bay is best done through a cruise or boat tour, allowing travelers to immerse themselves in the magical surroundings while sailing amidst the karsts. Visitors can also engage in activities such as kayaking through hidden caves and grottoes, swimming in the pristine waters, and visiting floating fishing villages to experience the local way of life.
Discover the best activities to experience in Vietnam through our comprehensive guide!
2. Bai Tu Long Bay
Lesser-known but equally captivating, Bai Tu Long Bay lies just northeast of Ha Long Bay and is often considered its quieter and more serene sibling. With fewer tourist crowds, this hidden gem offers an opportunity for travelers to experience the beauty of Ha Long Bay's karst formations without the hustle and bustle.
Bai Tu Long Bay impresses with its unspoiled natural beauty, charming fishing villages, and secluded beaches. The bay is characterized by its pristine environment, clear waters, and diverse marine life, making it a haven for nature lovers and those seeking a peaceful escape.
A visit to Bai Tu Long Bay typically includes excursions to the Vung Vieng fishing village, where visitors can interact with the friendly local fishermen and witness their traditional way of life. Additionally, the bay offers opportunities for kayaking, swimming, and hiking on some of the less-visited islands.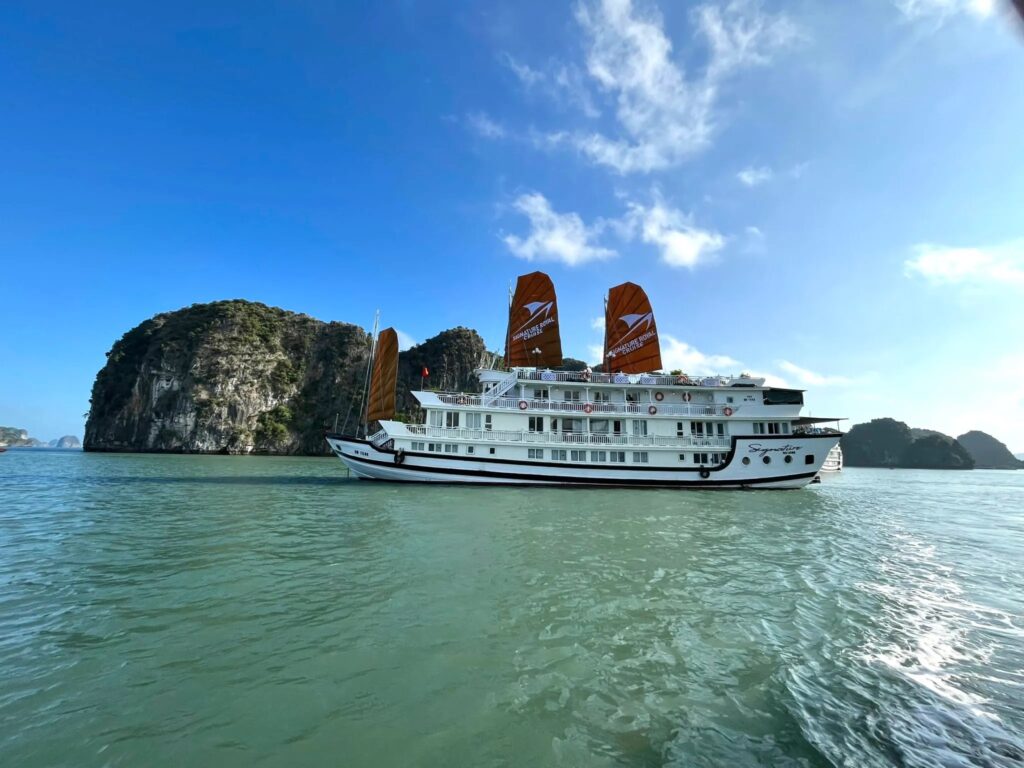 3. Bai Chay Beach – Halong Bay
Nestled within the breathtaking landscape of Halong Bay, Bai Chay Beach stands as a captivating testament to Vietnam's natural beauty. With its expansive stretch of golden sandy shorelines and the striking backdrop of limestone karsts rising dramatically from the emerald waters, this beach creates a postcard-perfect setting.
Visitors to Bai Chay Beach are treated to a mesmerizing blend of tranquility and adventure. The soft sands invite leisurely strolls, and the calm waters are ideal for swimming and water activities. For those seeking a unique experience, embarking on a Halong Bay cruise is a must, where traditional wooden junks sail through the maze of karsts, revealing hidden caves and grottoes that are rich in history and allure.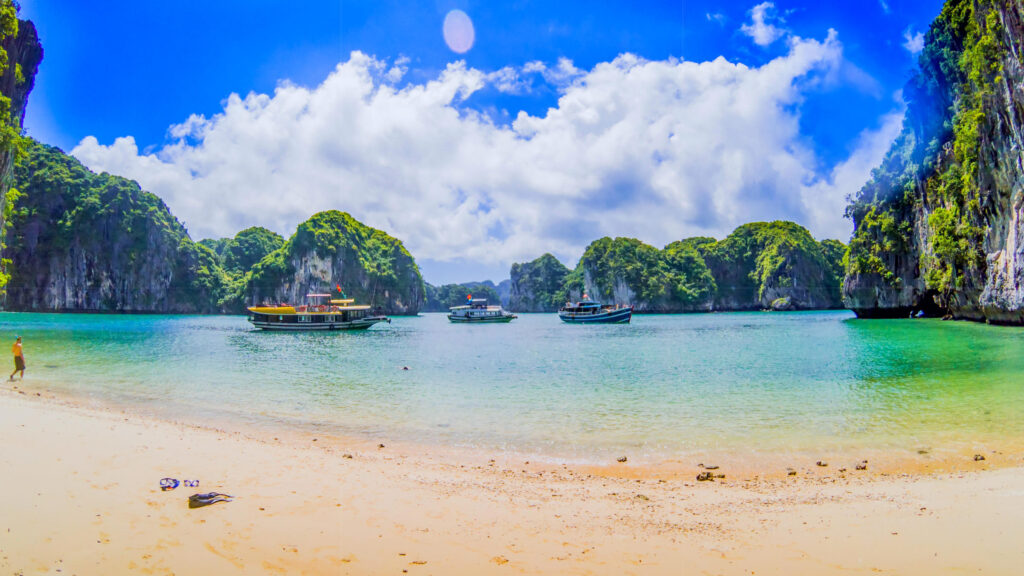 4. Cat Ba Beach
Situated on the captivating Cat Ba Island, Cat Ba Beach offers an enticing escape from the hustle and bustle of modern life. Known for its laid-back atmosphere and unspoiled beauty, this beach is a haven for relaxation and exploration.
Sun-seekers can bask in the warm rays, while the gentle waves beckon for a refreshing swim. Nature enthusiasts will find delight in exploring the rugged landscapes of Cat Ba National Park, where verdant jungles and intriguing wildlife await.
Adventure seekers can take boat trips to explore the captivating Lan Ha Bay, an off-the-beaten-path alternative to Halong Bay, where emerald waters cradle hidden lagoons and secluded coves. Whether it's beachfront bliss or thrilling escapades, Cat Ba Beach offers an idyllic balance that caters to various interests.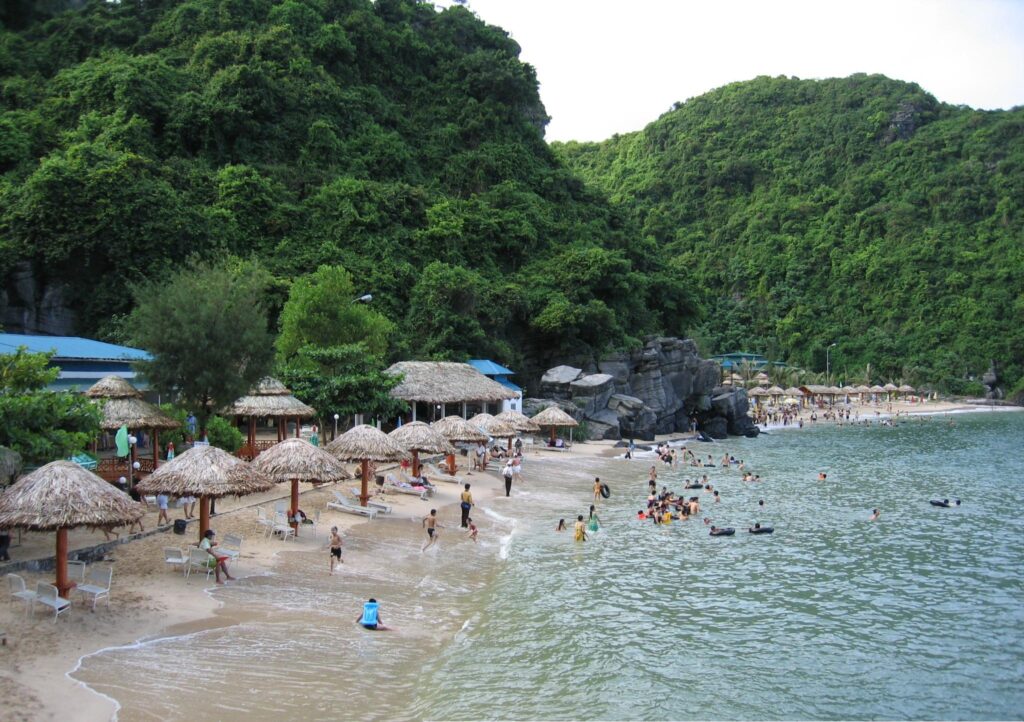 5. Do Son Beach – Hai Phong
A vibrant coastal gem near the bustling city of Hai Phong, Do Son Beach is famous for its carnival-like atmosphere and lively energy. As the sun sets, locals and tourists gather along the sandy shores to witness the stunning view and partake in a myriad of beachside activities. From beach volleyball matches to kite flying and water sports, Do Son Beach becomes a playground for fun and leisure.
Food enthusiasts will relish the opportunity to indulge in a wide array of seafood delicacies at the numerous beachfront restaurants and seafood shacks. Beyond the beach, travelers can explore the nearby Do Son Peninsula, a charming area dotted with pagodas, temples, and lush landscapes. Embrace the vivacity of Do Son Beach and its surrounding attractions for a lively and memorable coastal experience.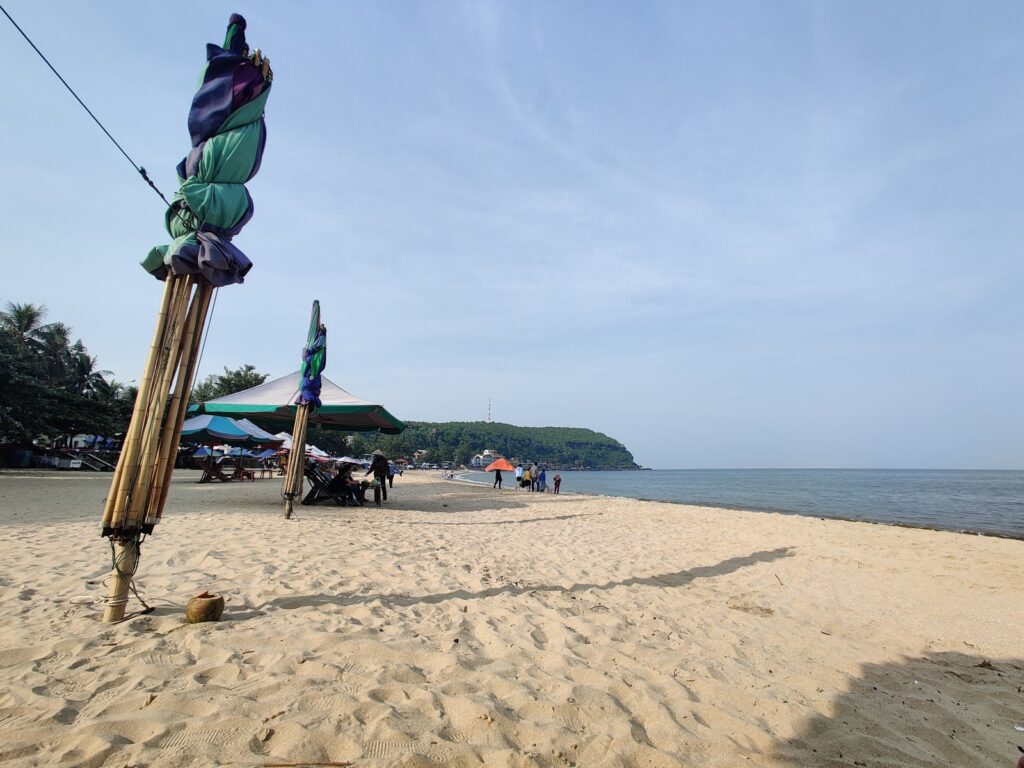 6. My Khe Beach – Da Nang
Located in Da Nang, My Khe Beach has rightfully earned its reputation as one of Vietnam's most sought-after coastal gems. This picturesque beach boasts long stretches of fine, powdery white sand that beckon visitors to stroll along the shore and immerse themselves in the tranquil ambiance. The crystal-clear waters of the South China Sea gently lap against the shore, inviting swimmers and sunbathers to unwind under the warm sun. While you're there, check out the brightly colored fishing boats and snap photos of the red sand dunes.
Beyond its natural beauty, My Khe Beach offers a range of exciting water sports activities, making it a paradise for adventure seekers. Whether you're a novice or an experienced surfer, the waves here cater to all skill levels, making it an ideal spot for surfing enthusiasts. Additionally, visitors can indulge in activities like jet skiing, parasailing, and banana boat rides, adding an extra dash of thrill to their beach experience in this city beach.
Discover the top 9 cities in Vietnam worthy of your visit!
7. Non Nuoc Beach – Da Nang
Non Nuoc Beach, located in Da Nang, is known as one of the best beaches in Vietnam. The beach features a unique combination of blue sea, white sand, and lush greenery. It offers a serene and family-friendly atmosphere, making it an ideal spot for a leisurely day by the sea. Non Nuoc Beach is also renowned for its waves, making it popular among surfers. For those interested in exploring, the Marble Mountains are just a stone's throw away, adding an extra dimension to the beach experience.
8. Lang Co Beach – Hue
Located near Hue, Lang Co Beach is a breathtaking coastal gem nestled between the azure waters of the East Sea and the majestic Bach Ma Mountain. With its pristine golden sands stretching for kilometers, Lang Co offers a serene and picturesque retreat for beach lovers. The tranquil waters are perfect for swimming, and the surrounding mountains provide a stunning backdrop for relaxation. Visitors can also indulge in delicious seafood at local eateries along the beach.
9. Cua Dai Beach – Hoi An
Situated just a short drive from the enchanting town of Hoi An, Cua Dai Beach is known for its expansive shoreline and gentle waves. The beach boasts soft, white sands that beckon travelers to unwind and soak up the sun. Besides basking in the coastal beauty, visitors can explore traditional fishing villages and sample delectable seafood at beachfront restaurants. Cua Dai Beach is also one of the best Vietnam beaches for water sports enthusiasts, offering activities such as jet skiing and windsurfing.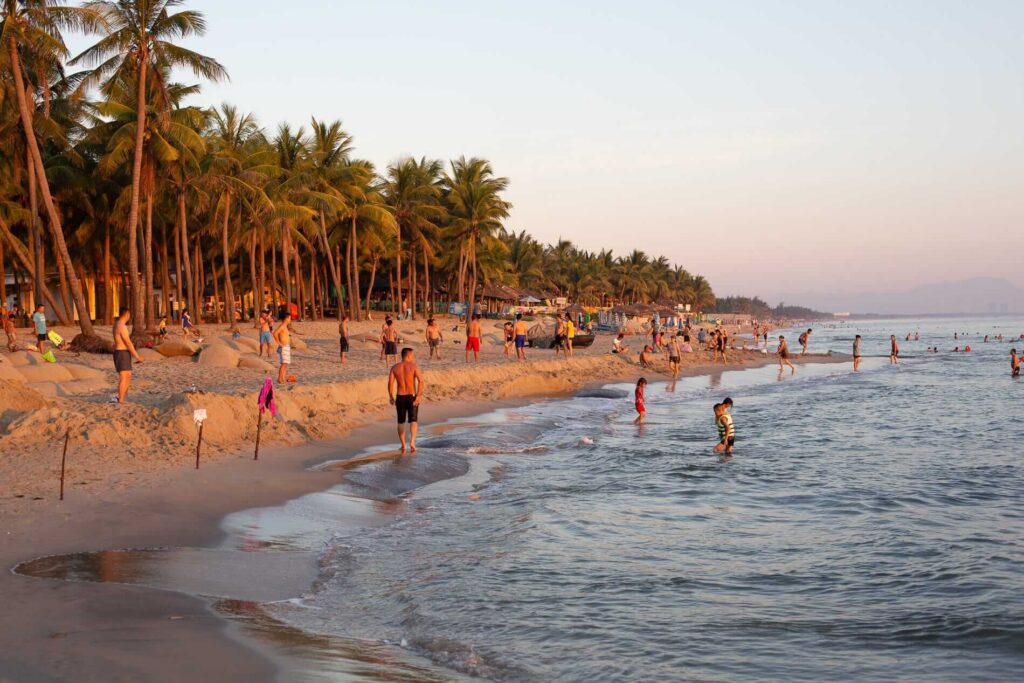 10. An Bang Beach – Hoi An
Just a stone's throw away from the charming town of Hoi An, An Bang Beach presents an oasis of serenity and charm. This beach is among the best beaches in Vietnam! This pristine coastal haven is celebrated for its laid-back atmosphere, making it the perfect escape for those seeking relaxation and rejuvenation. As you step onto the velvety soft sands, the tranquil sound of the waves crashing against the shore instantly sets the mood for unwinding and savoring the moment.
An Bang Beach's allure goes beyond its natural beauty, as it offers a plethora of beachfront bars and restaurants. Here, travelers can relish a delectable array of Vietnamese and international dishes while gazing at the breathtaking sunsets that paint the horizon. With its friendly locals and soothing ambiance, An Bang Beach has a unique charm that will leave an indelible mark on any visitor.
11. Bai Xep – Phu Yen
Situated near the coastal city of Quy Nhon, Bai Xep is a hidden coastal gem that captivates visitors with its unpretentious charm. This lesser-known beach offers a laid-back vibe, making it a perfect destination for travelers seeking to unwind in a more serene setting. The beach's soft golden sand and gentle waves invite you to take leisurely strolls along the shore or simply bask in the sun. Nearby, a picturesque fishing village adds to the authentic and enchanting ambiance of Bai Xep.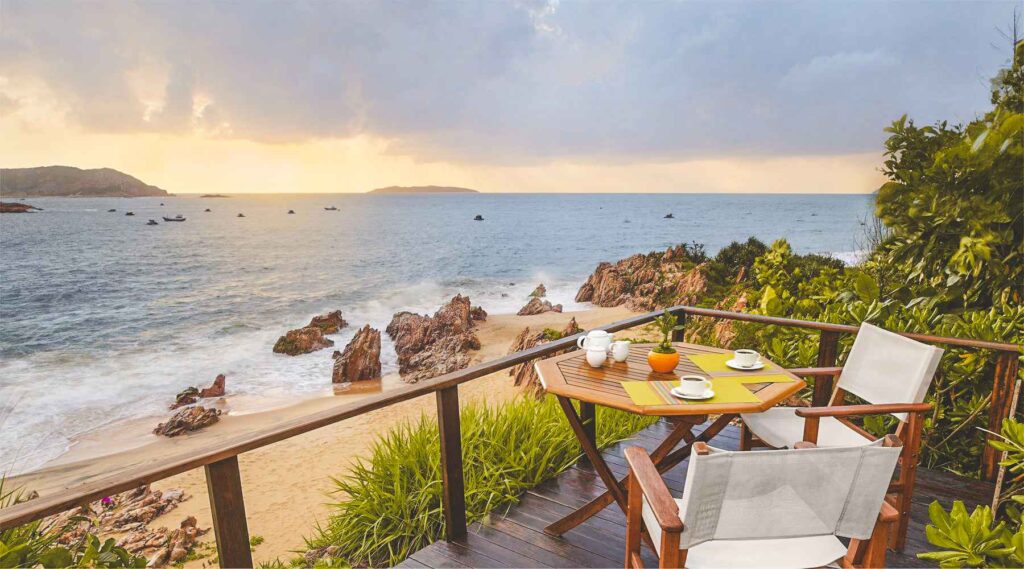 12. Quy Nhon Beach
Quy Nhon, a coastal city in Central Vietnam, is home to several best beaches in Vietnam that remain relatively undiscovered by the masses. The beaches in Quy Nhon boast clear waters, soft sands, and a sense of untouched beauty. Tranquil and laid-back, Quy Nhon Beach offers a peaceful escape from the more touristy areas. Visitors can enjoy long walks on the shore, witness mesmerizing sunrises and sunsets, and savor fresh seafood at local restaurants.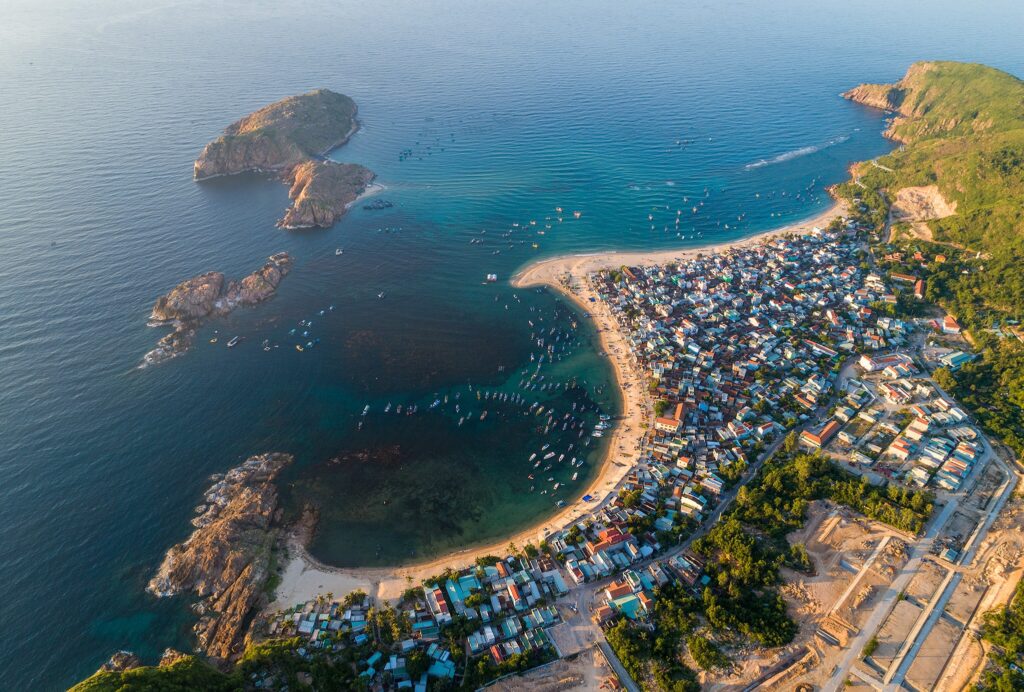 13. Nha Trang Beach
Nestled along the bustling coastal city of Nha Trang, Nha Trang Beach, also known as City Beach, is an emblem of vibrancy and excitement. This vibrant beach destination captures the essence of coastal city life, where sun-seekers and water sports enthusiasts come together to revel in the energy of the sea. With its lively atmosphere, Nha Trang Beach offers a delightful blend of fun and relaxation.
For those seeking adventure, Nha Trang Beach delivers an impressive array of water activities. From scuba diving to snorkeling, visitors can explore the vibrant marine life thriving beneath the surface. Moreover, island-hopping tours and boat excursions are readily available, providing opportunities to discover nearby islands and secluded coves. You can also visit the nearby Doc Let Beach (Jungle Beach) or Hon Chong Beach while you are there.
As the sun sets, Nha Trang Beach comes alive with its bustling nightlife. The beachside bars and clubs offer a kaleidoscope of entertainment, making it an ideal spot to dance the night away or simply unwind with a tropical cocktail in hand. Whether you're a water sports enthusiast, a party-goer, or someone seeking relaxation, this city beach has something special to offer everyone.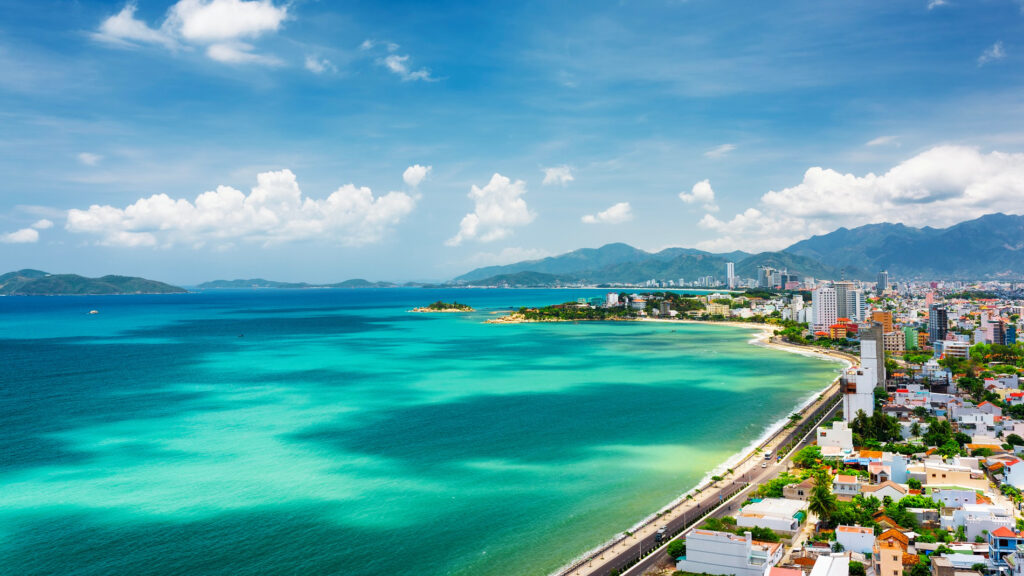 14. Mui Ne Beach
Mui Ne Beach, located in the coastal town of Phan Thiet, is famous for its unique landscape featuring iconic sand dunes that create a desert-like feel. The beach is a paradise for water sports enthusiasts, with excellent conditions for windsurfing and kiteboarding. Mui Ne's coastal charm extends beyond the day, as visitors can witness the stunning spectacle of glowing bioluminescent plankton during the night. The vibrant beach town also offers a wide range of accommodation options and dining choices, making it a well-rounded destination for beach lovers.
15. Vung Tau Beach
Just a stone's throw away from the bustling Ho Chi Minh City, Vung Tau Beach beckons as a popular weekend getaway for both locals and tourists alike. This coastal gem boasts a delightful blend of relaxation and entertainment, making it an ideal destination for travelers seeking diverse beach activities.
The beach's vibrant atmosphere comes alive with numerous water sports and recreational options, ranging from jet skiing and windsurfing to beach volleyball and horse riding along the shore. For those looking to explore further, Vung Tau's pristine coastline offers breathtaking viewpoints accessible via short hikes.
Vung Tau Beach is also known for its delectable seafood, with an array of beachfront restaurants serving fresh catches of the day. The seafood culinary experience, coupled with the beach's laid-back charm, creates an irresistible allure that keeps visitors returning for more.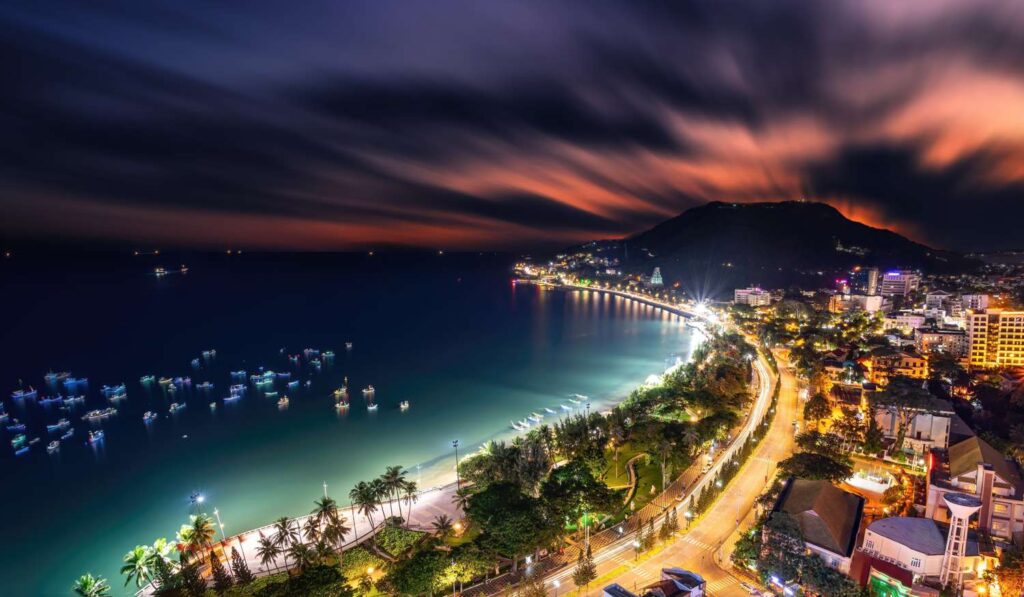 16. Ho Coc Beach – Vung Tau
For those in search of a hidden gem off the beaten path, Ho Coc Beach in Ba Ria-Vung Tau province offers a delightful escape from the crowds. This secluded haven boasts a more tranquil and intimate beach experience, perfect for those yearning for solitude and communion with nature.
The beach is nestled amidst lush greenery and backed by rolling sand dunes, creating a unique and picturesque landscape. As you stroll along the shore, you'll be greeted by gentle waves and the soft rustling of palm leaves, creating a soothing soundtrack for relaxation.
Ho Coc Beach is a paradise for beachcombers, with an abundance of seashells and other marine treasures to be discovered. The lack of commercial development preserves the beach's unspoiled beauty, making it an ideal spot to unwind, rejuvenate, and escape the fast pace of everyday life.
17. Con Dao Islands
Located off the southern coast of Vietnam, the Con Dao Islands boast a collection of secluded beaches that seem like they belong in a dream. With their pristine waters and untouched shores, these beaches are a haven for nature lovers and those in search of tranquility. The islands' serene atmosphere creates an idyllic escape, allowing visitors to relax and rejuvenate amidst breathtaking coastal landscapes. Exploring the Con Dao Islands' off-the-beaten-path beaches promises an unforgettable and deeply rewarding experience.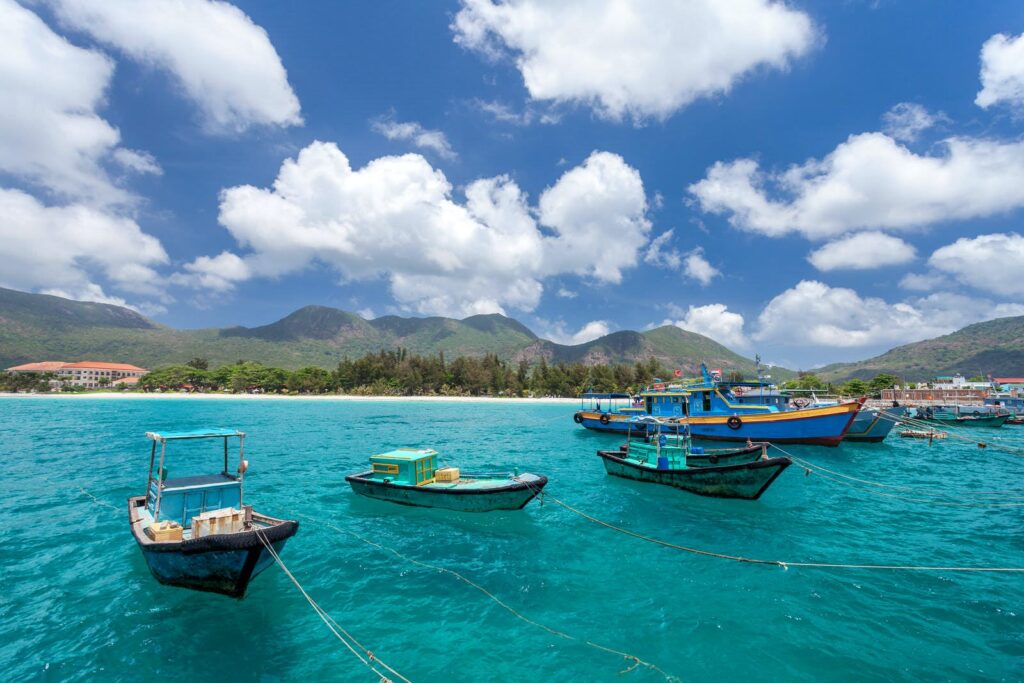 18. Bai Thom Beach – Phu Quoc Island
On the northern tip of Phu Quoc Island lies Bai Thom Beach, a remote and untouched stretch of coastline that promises an escape from the hustle and bustle of modern life. Here, the rhythmic sound of lapping waves provides the soundtrack to your peaceful retreat. Surrounded by lush greenery and framed by swaying palm trees, Bai Thom Beach is an ideal destination for those seeking a quiet and contemplative getaway. The beach's pristine beauty and sense of isolation offer an opportunity to connect with nature and experience the true essence of tranquility.
19. Star Beach – Phu Quoc Island
Phu Quoc Island, the "Pearl Island" of Vietnam, boasts an array of stunning beaches, and Star Beach is undoubtedly one of the highlights. This idyllic beach is a paradise for those seeking tranquility and seclusion. Surrounded by lush greenery, Star Beach, or Sao Beach, offers visitors a chance to relax in the lap of nature. The crystal-clear waters and soft white sand beach are perfect for swimming and sunbathing. Visitors can enjoy a peaceful escape from the hustle and bustle of city life while taking in the beauty of the island's pristine coastline.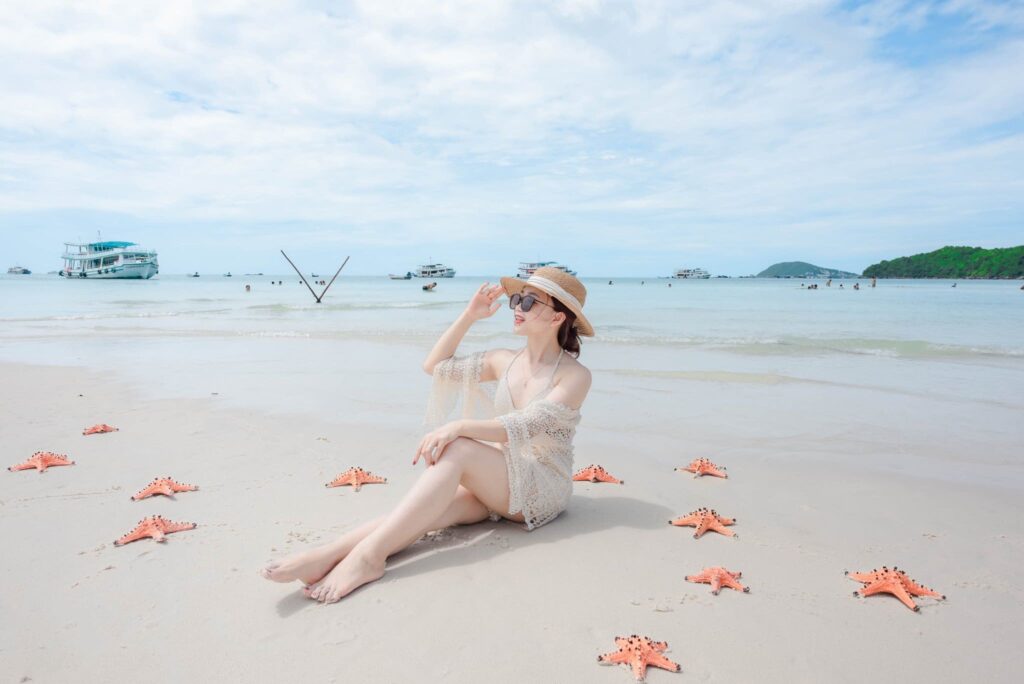 20. Long Beach (Bai Truong) – Phu Quoc Island
Located on the enchanting Phu Quoc Island, Long Beach, also known as Bai Truong, stands as a serene and beautiful destination that has captivated travelers from all around the world. With its endless stretches of soft, golden sands and gently lapping waves, Long Beach offers a tranquil escape for those seeking relaxation and a connection to nature.
The waters here are remarkably calm, making it an ideal spot for leisurely swimming and water activities. As the sun begins to set, the beach transforms into a picturesque scene, casting a warm glow over the horizon that leaves visitors in awe of its beauty.
Surrounded by swaying palm trees, the beach exudes a tropical vibe, providing ample shaded spots to unwind with a good book or simply bask in the blissful ambiance. Additionally, Long Beach offers a variety of beachfront resorts and charming accommodations, ensuring a comfortable stay with easy access to this coastal paradise.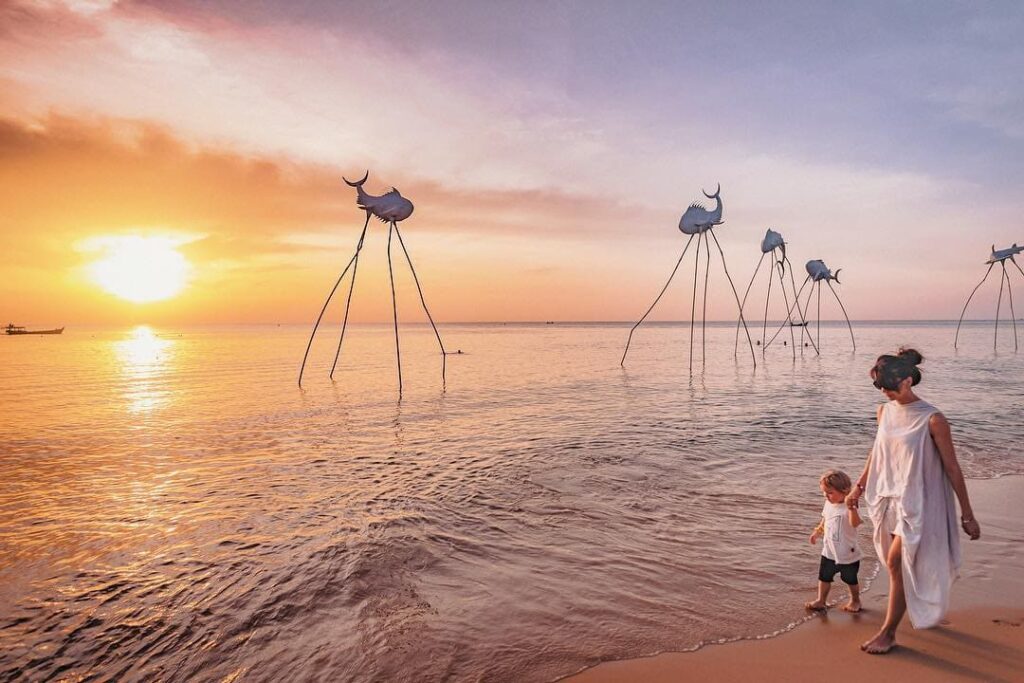 Ready For Your Best Beaches In Vietnam?
In conclusion, Vietnam boasts a mesmerizing collection of beaches that cater to every traveler's desire. From the tranquil beauty of Lang Co Beach in Hue to the vibrant shores of Mui Ne Beach in Phan Thiet, each destination offers a unique and unforgettable experience.
Whether you seek relaxation, adventure, or a taste of local culture, these best beaches in Vietnam are ready to welcome you with their warm hospitality, stunning landscapes, and rich coastal charm. So, pack your bags and embark on a beach adventure like no other, where the sun, sand, and sea combine to create magical moments that will linger in your heart forever.
Start planning your trip today and don't forget to book the best Vietnam visa services for a smooth and hassle-free experience!
Plan your hassle-free trip to Vietnam with e-Visa!
Let our extensive 10+ years of experience in visa services be your guiding light as you book with us, guaranteeing a smooth and worry-free trip to Vietnam!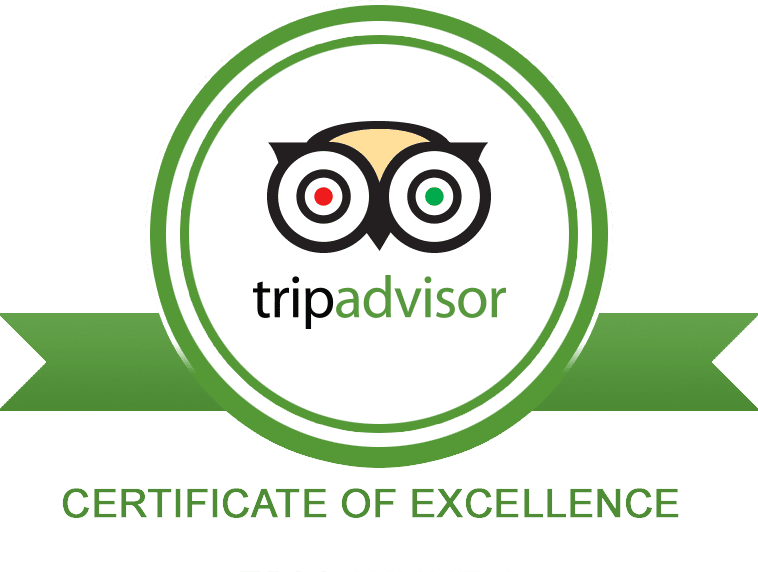 LEARN MORE!