Nestled in the heart of Northern Vietnam, Hanoi is a culinary paradise that beckons food enthusiasts from around the globe. Renowned for its bold flavors, rich traditions, and diverse street food culture, the capital city offers a gastronomic adventure like no other. As you stroll through the bustling streets of Hanoi, the captivating aromas of sizzling dishes and aromatic spices will entice your taste buds and leave you yearning for more.
This article aims to be your ultimate Hanoi food guide to the must-try foods in Hanoi, offering insights into the history and significance of each dish and recommendations for the best places to savor them. Hanoi's culinary delights are sure to leave a lasting impression on your senses.
Planning a trip to Vietnam? Check out the best hassle-free Vietnam visa service!
Plan your hassle-free trip to Vietnam with e-Visa!
Let our extensive 10+ years of experience in visa services be your guiding light as you book with us, guaranteeing a smooth and worry-free trip to Vietnam!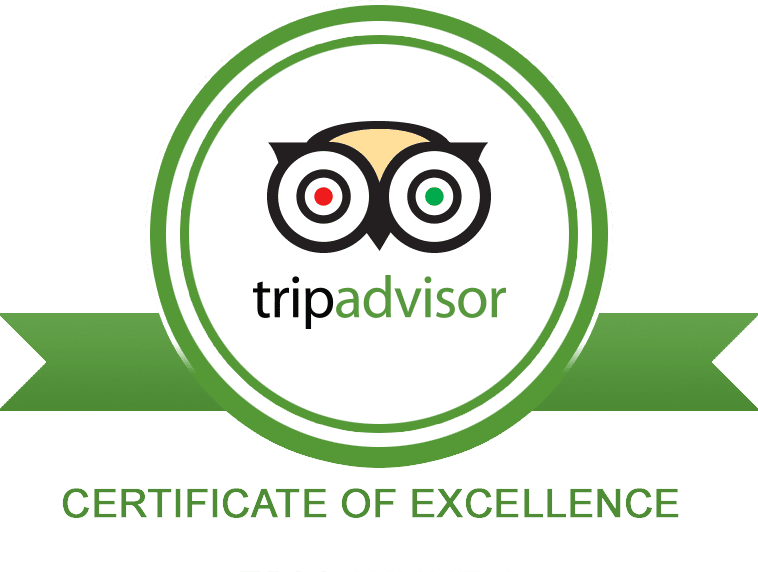 LEARN MORE!
1. Pho – Vietnam's Iconic Noodle Soup
Pho (pho noodles), pronounced "fuh," is an iconic Vietnamese dish that has gained worldwide popularity. Hailing from the northern region, particularly Hanoi, it has become a staple in Vietnamese cuisine. This delectable noodle soup boasts a harmonious blend of rich broth, flat rice noodles, tender slices of beef or chicken, and an array of fragrant herbs and spices. You can try signature 'pho bo' (beef pho/beef noodle soup) or 'pho ga' (chicken pho).
The history of this Hanoi food dates back to the early 20th century, inspired by both Chinese and French culinary influences. It was initially sold as a street food dish, and over time, its popularity spread across the country and beyond. Nowadays, travelers from all corners of the globe flock to Hanoi to savor an authentic bowl of pho.
Learn more about Hanoi Old Quarter!
Hanoi is home to several renowned eateries where you can savor delicious pho. Here are some of the famous ones:
Pho Bat Dan (49 Bat Dan, Hoan Kiem District): A legendary pho establishment in Hanoi, Pho Bat Dan is renowned for its flavorful broth and tender beef slices, attracting both locals and tourists seeking an authentic pho experience.
Pho Thin (13 Lo Duc, Hai Ba Trung District): With a history dating back to the 1970s, Pho Thin is celebrated for its unique stir-fried pho noodles, offering a delightful twist on the traditional dish.
Pho Suong (24B Trung Yen Lane, Dinh Liet, Hoan Kiem District): Operating for decades, Pho Suong is well-regarded for its clear and aromatic broth, along with an array of condiments that allow diners to personalize their pho to taste.
2. Banh Mi – Vietnamese Baguette Sandwich
Banh Mi is a delectable Vietnamese baguette sandwich that embodies the fusion of French and Vietnamese culinary influences. The result is a mouthwatering combination of crunchy exterior and soft interior bread, filled with an array of delightful ingredients.
The versatility of banh mi allows for a wide variety of fillings, ranging from savory grilled meats like pork, chicken, or beef, to tofu for vegetarians. The sandwich is generously layered with pickled vegetables, daikon radish, cucumber slices, fresh cilantro, and a dollop of mayonnaise and hot chili sauce for added flavor.
Explore the top things to do in Vietnam with our guide!
You can taste a delicious Banh Mi at any street food stalls. Here are some famous eateries in Hanoi where you can try delicious banh mi:
Banh Mi 25 (25 Hang Ca Street) – A small yet popular spot known for its mouthwatering banh mi filled with a variety of savory meats and fresh ingredients.
Banh Mi Pho Hue (118A Pho Hue Street) – This long-standing establishment is a go-to place for locals and tourists alike, serving up tasty banh mi with a range of traditional and creative fillings.
Madame Khanh – The Banh Mi Queen (115 Tran Cao Van Street) – Run by the legendary "Banh Mi Queen," this eatery offers a delightful array of banh mi options, including vegetarian choices.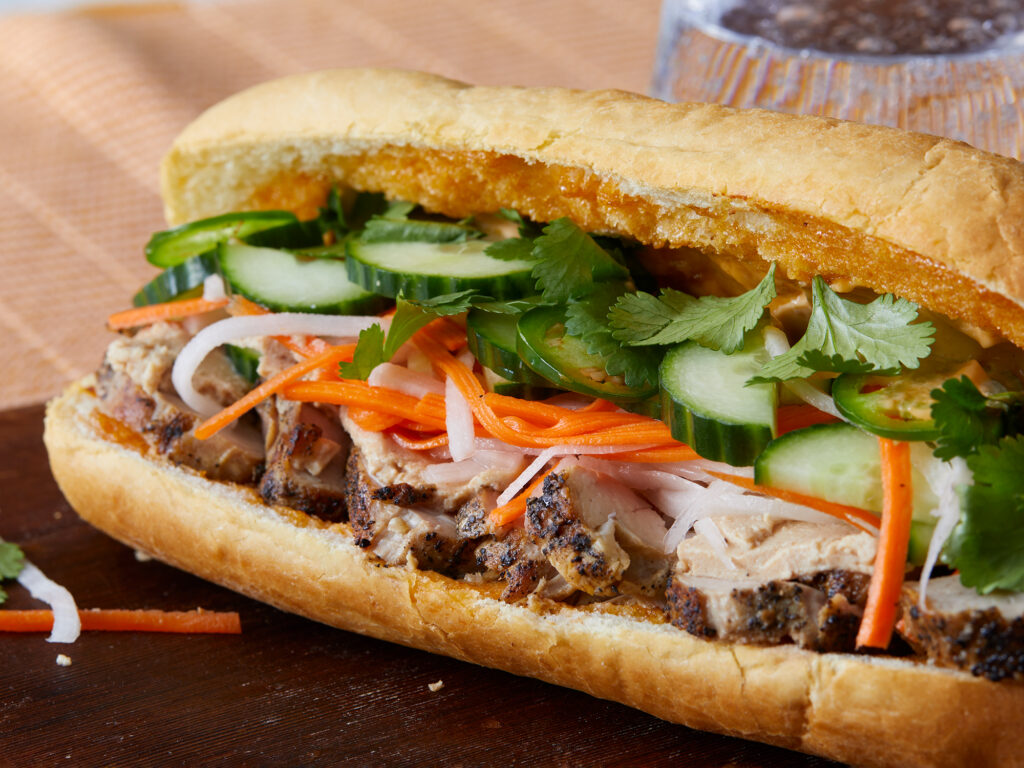 3. Bun Cha – Grilled Pork With Vermicelli
Bun Cha is a beloved Hanoian dish that embodies the rich flavors of Vietnamese cuisine. This iconic meal consists of succulent grilled pork, which has been marinated in a fragrant blend of herbs and spices. Served alongside a mountain of vermicelli rice noodles and an assortment of fresh herbs, the dish is elevated by a dipping sauce that strikes a perfect balance of sweet, sour, salty, and spicy notes.
The preparation of bun cha involves meticulous grilling of the pork, resulting in tender, caramelized pieces that are full of smoky goodness. The vermicelli noodles provide a light and refreshing contrast to the hearty pork, making it a well-rounded culinary experience. The accompanying plate of fresh herbs and lettuce adds a delightful crunch and complements the overall taste.
Here are some famous eateries for Bun Cha in Hanoi:
Bun Cha Dac Kim (1 Hang Manh Street): This legendary eatery is renowned for serving one of the best Bun Cha in Hanoi, attracting locals and tourists alike with its flavorful grilled pork and aromatic broth.
Bun Cha Huong Lien (24 Le Van Huu Street): Known as the "Obama Bun Cha" restaurant, this spot gained international fame when former U.S. President Barack Obama dined here, and it continues to impress diners with its delectable Bun Cha.
Bun Cha Ta (21 Nguyen Huu Huan Street): With a history spanning several decades, Bun Cha Ta is a hidden gem loved by locals, offering a delightful Bun Cha experience in a nostalgic setting.
Let's see Adventures of A+K enjoyed some of the best Hanoi food that we just mentioned!
4. Cha Ca – Grilled Fish With Turmeric & Dill
Cha Ca is a beloved Hanoian dish that showcases the city's rich culinary heritage. This unique dish features bite-sized pieces of white fish, typically catfish or snakehead fish, marinated in turmeric and galangal for a fragrant flavor. The fish is then grilled to perfection, creating a delightful combination of smoky and tender textures. One of the highlights of Cha Ca is the generous use of fresh dill, which adds a refreshing herbal aroma to the dish.
The traditional way to serve Cha Ca is on a sizzling hot plate, accompanied by a variety of accompaniments such as rice vermicelli noodles, roasted peanuts, fresh herbs like coriander and mint, shrimp paste sauce, and rice crackers. To enjoy this dish fully, diners can assemble their own Cha Ca rolls by wrapping the flavorful fish, herbs, and other toppings in rice paper before dipping them into the shrimp paste sauce.
Here are some famous eateries in Hanoi known for serving delicious Cha Ca:
Cha Ca La Vong (14 Cha Ca, Hoan Kiem District): This iconic restaurant is credited with inventing Cha Ca and has been delighting diners with its original recipe for over a century, offering a truly authentic and traditional experience.
Cha Ca Thang Long (19-21-31 Duong Thanh, Hoan Kiem District): Renowned for its flavorful Cha Ca, this restaurant provides a welcoming ambiance and consistently delivers a mouthwatering combination of grilled fish and aromatic herbs.
Cha Ca Anh Vu (120 K1 Giang Vo, Ba Dinh District): A favorite among locals, this eatery excels in preparing Cha Ca with a perfect balance of turmeric, dill, and tender fish, ensuring a memorable culinary journey.
5. Egg Coffee – A Vietnamese Specialty
Egg coffee, also known as "ca phe trung" in Vietnamese, is a unique and indulgent beverage that has captured the hearts of locals and tourists alike in Hanoi. The drink was invented in the 1940s when fresh milk was scarce, and whisked egg yolk was used as a creative substitute.
The preparation of egg coffee involves whisking together egg yolks, sweetened condensed milk, and Vietnamese coffee, creating a rich and velvety concoction that is both creamy and aromatic. The mixture is then served hot in a small cup, often placed in a bowl of hot water to retain its warmth.
The taste of egg coffee is surprisingly delightful, offering a perfect blend of bittersweet coffee and the smoothness of the egg custard. It's a must-try for those who enjoy exploring new and distinct flavors.
Here are some famous eateries for Egg Coffee in Hanoi:
Cafe Giang (39 Nguyen Huu Huan, Hang Bac, Hoan Kiem): The original creator of egg coffee, Cafe Giang is a must-visit spot where you can savor the authentic and delightful ca phe trung in a cozy and nostalgic setting.
Dinh Cafe (13 Dinh Tien Hoang, Hang Trong, Hoan Kiem): With a rich history dating back to the 1960s, Dinh Cafe offers a traditional ambiance and serves a wide range of egg coffee variations alongside other Vietnamese beverages.
Giang Cafe (106 Yen Phu, Tay Ho): Giang Cafe, not to be confused with Cafe Giang, is another well-known spot renowned for its egg coffee, prepared using a secret family recipe that keeps visitors coming back for more.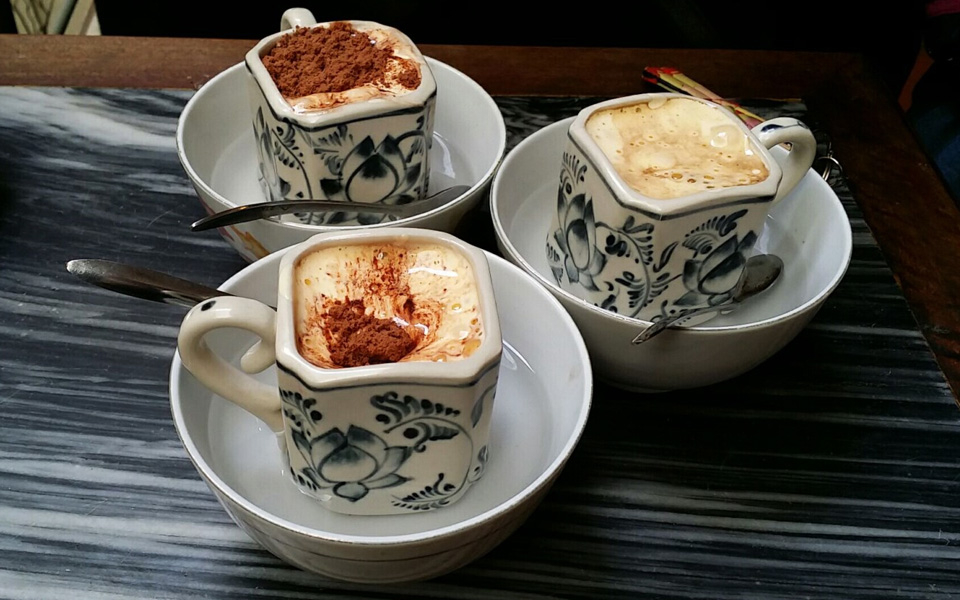 6. Goi Cuon – Fresh Spring Rolls
Goi Cuon, also known as fresh spring rolls or summer rolls, are a beloved Vietnamese delicacy, especially popular during the warmer months. These rice paper rolls are filled with an assortment of fresh ingredients, such as shrimp, herbs like basil and mint, rice vermicelli, and slices of pork or other proteins.
What sets Goi Cuon apart is the delightful combination of textures and flavors within each roll. The soft and translucent rice paper complements the crunchy vegetables and succulent fillings, while the subtle aroma of the herbs adds a refreshing touch.
These healthy and light rolls are typically served with a savory peanut dipping sauce or a hoisin-based sauce, enhancing the taste with a balance of sweetness and nuttiness. Goi Cuon is a great option for those seeking a nutritious yet tasty snack or appetizer while exploring the vibrant streets of Hanoi.
Here are some famous eateries for Goi Cuon in Hanoi:
Nha Hang Ngon (26 Tran Hung Dao Street, Hoan Kiem District): A bustling restaurant offering a wide variety of Vietnamese dishes, including top-notch Goi Cuon, served in a charming and vibrant setting.
Bun Cha Nem Cua Be Dac Kim (1 Hang Manh Street, Hoan Kiem District): Known for its exceptional bun cha, this place also serves mouthwatering Goi Cuon, combining the best of both Hanoi's culinary delights.
Banh Cuon Gia Truyen Thanh Van (14 Hang Ga Street, Hoan Kiem District): Although famous for its rice cakes, their Goi Cuon, filled with quality ingredients, remains a favorite among locals and visitors alike.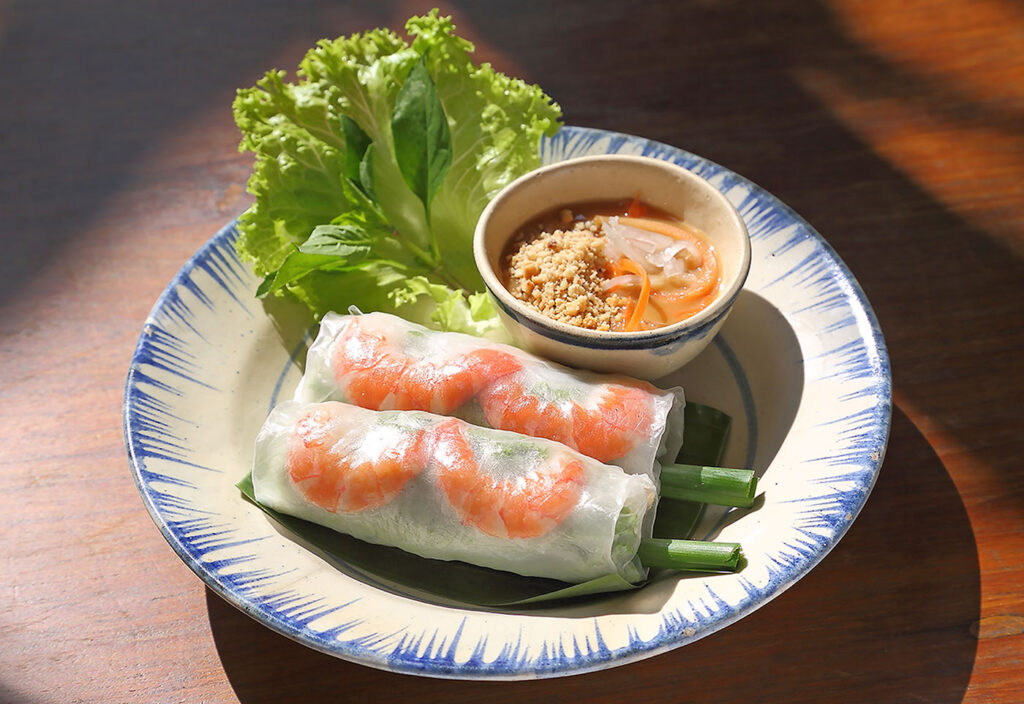 7. Bia Hoi – Hanoi's Fresh Beer Culture
Bia Hoi, a beloved aspect of Hanoi food landscape, is a unique and cherished beer-drinking tradition. This light and refreshing draft beer is locally brewed and known for its low alcohol content, making it a popular choice among locals and travelers alike.
Unlike commercial beers, Bia Hoi is produced daily and delivered to bars and street-side establishments, ensuring its freshness. The vibrant atmosphere of Bia Hoi joints, often filled with friendly locals and fellow adventurers, offers a fantastic opportunity to immerse oneself in the city's social scene.
Sipping Bia Hoi from small plastic stools on the bustling streets of Hanoi is an experience not to be missed. The beer is usually accompanied by an assortment of tasty street snacks, further enhancing the conviviality of the occasion.
It's a specialty in many Hanoi restaurants. Here are some famous eateries for Bia Hoi in Hanoi:
Bia Hoi Ha Noi (27A Hang Than Street): One of the oldest and most iconic Bia Hoi spots in Hanoi, serving fresh and affordable draft beer in a lively and bustling atmosphere.
Bia Hoi Corner (Ta Hien Street – Old Quarter): A vibrant street corner where several Bia Hoi establishments gather, creating a lively and socializing atmosphere for locals and tourists alike.
Bia Hoi Hanoi (52 Luong Ngoc Quyen Street): A popular spot offering a wide selection of Bia Hoi along with delicious Vietnamese street food to complement the beer.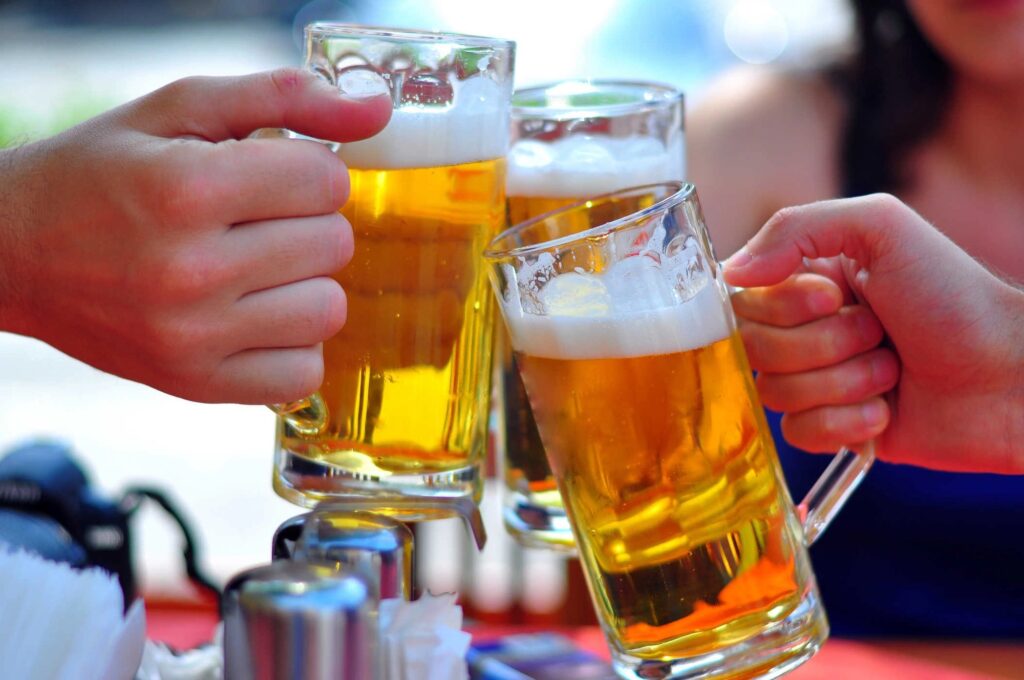 8. Bun Thang – Hanoi's Delicate Vermicelli Soup
Bun Thang is a hidden gem among Hanoi's culinary offerings, often overshadowed by more famous Vietnamese Noodle Soup like pho and bun cha. However, its unique blend of flavors and meticulous preparation make it a must-try for any food enthusiast visiting the city.
This delicacy is traditionally enjoyed during Hanoi's cold winters, and its name "Bun Thang" even translates to "vermicelli soup of the soul." This Vietnamese food is a harmonious fusion of shredded chicken, thin vermicelli noodles, and a fragrant broth made from simmering chicken bones and dried shrimp.
What sets this Hanoi food apart is its vibrant array of toppings, including thinly sliced omelet, earthy shiitake mushrooms, aromatic Vietnamese coriander, tangy green onions, and crunchy bean sprouts. Each element contributes to a symphony of tastes and textures, creating a unique and satisfying eating experience.
Here are some famous eateries in Hanoi where you can try Bun Thang:
Bun Thang Cau Go (48 Cau Go Street): A charming eatery with a long-standing history, serving a delightful bowl of Bun Thang topped with generous portions of tender chicken, herbs, and an exquisite broth.
Bun Thang Ba Duc (48 Cau Go Street): This legendary restaurant has been perfecting its Bun Thang recipe for over 70 years, offering a traditional taste that captivates locals and tourists alike.
Bun Thang Hang Hom (11 Hang Hom Street): Nestled in the bustling Old Quarter, this humble spot boasts a flavorsome Bun Thang enriched with a symphony of herbs and condiments, providing a truly authentic Hanoian experience.
9. Banh Cuon – Steamed Rice Rolls
Banh Cuon is a beloved Vietnamese dish that has gained popularity not only in Hanoi but also throughout the country. These delicate steamed rice rolls are a staple for breakfast, appreciated for their light and soft texture.
The main attraction of Banh Cuon lies in its thin, translucent rice flour sheets, typically filled with a mixture of minced pork or Vietnamese pork sausage, wood ear mushrooms, and fragrant shallots. This flavorful filling perfectly complements the subtleness of the rice rolls.
To enhance the overall taste, Banh Cuon is often served with a side of aromatic herbs, crispy fried shallots, and dipping sauce made of fish sauce, garlic, and chili, adding a delightful blend of flavors and textures.
Here are some famous eateries for Banh Cuon in Hanoi:
Banh Cuon Thanh Van (14 Hang Ga, Hoan Kiem District): With a legacy spanning generations, Banh Cuon Thanh Van is renowned for its traditional recipe, serving perfectly thin and silky rice rolls that keep patrons coming back for more.
Banh Cuon Ba Hoanh (66 To Hien Thanh, Hoan Kiem District): A hidden gem for Banh Cuon enthusiasts, Banh Cuon Ba Hoanh impresses with its wide array of fillings and attention to detail, elevating the steamed rice rolls to a whole new level.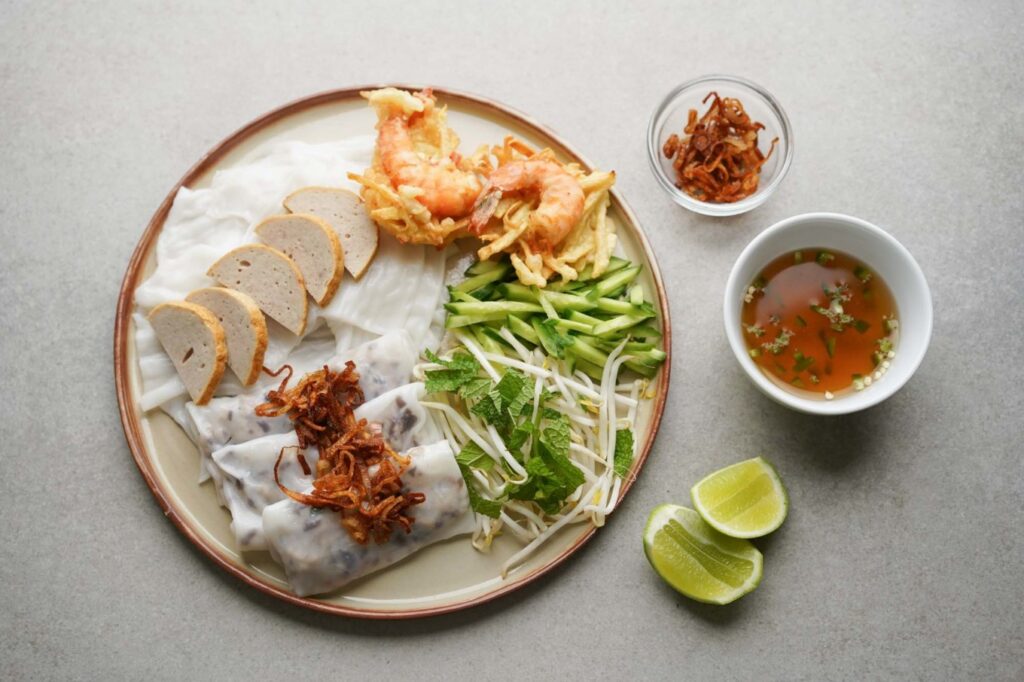 10. Bun Oc – Snail Noodle Soup
Bun oc is a traditional Vietnamese noodle soup made with freshwater snails, creating a distinct and savory flavor. While not as renowned as pho or bun cha, it offers a unique culinary experience that food enthusiasts will appreciate. And although this is soup, it's still a popular Hanoi street food.
The broth is typically infused with tomatoes, lemongrass, and shrimp paste, which adds depth to the dish's taste. The tender freshwater snails are the star ingredient, adding a delightful chewiness to each spoonful.
Here are some famous eateries for Bun Oc in Hanoi:
Bun Oc Suon (57 Hai Ba Trung Street): A long-standing favorite, Bun Oc Suon is celebrated for its rich and flavorful snail noodle soup, lovingly prepared with a variety of succulent snail species and aromatic herbs.
Bun Oc Hang Chai (6 Hang Chai, Hoan Kiem District): This humble eatery charms diners with its hearty Bun Oc, featuring tender snails and a mouthwatering broth infused with lemongrass and spices.
Bun Oc Co Hue (35 Nguyen Sieu, Hoan Kiem District): Known for its generous portions and delectable broth, Bun Oc Ba Lu attracts locals and visitors seeking an authentic taste of Hanoi's iconic snail noodle soup.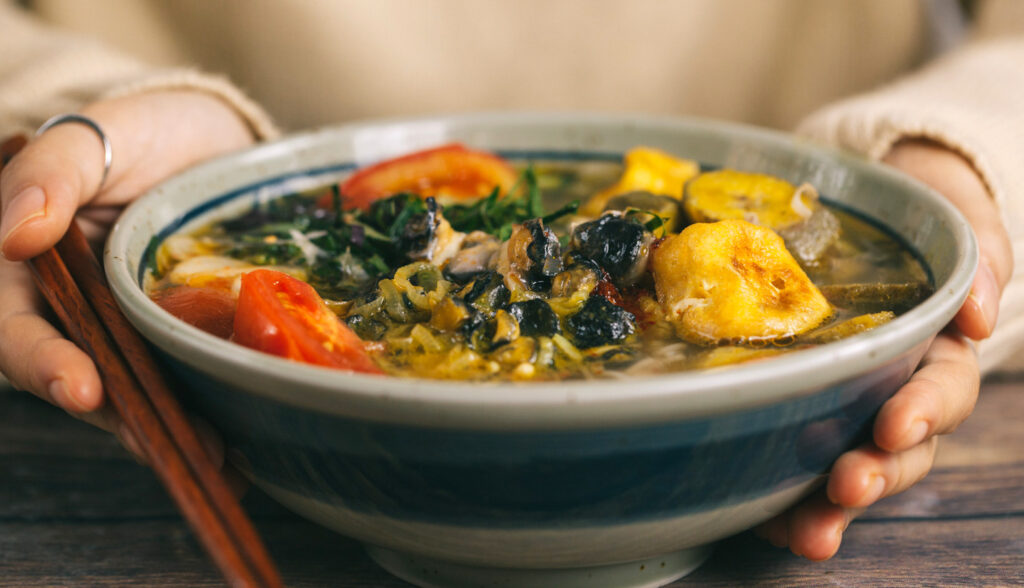 11. Mien Luon – Eel Vermicelli Soup
Mien Luon is a delightful Hanoi food that might not be as well-known as Pho or Banh Mi, but it offers a unique and delicious culinary experience. This hearty soup features tender pieces of eel combined with soft vermicelli noodles, creating a perfect harmony of textures. The broth, typically infused with various aromatic herbs and spices, adds a depth of flavor that elevates the dish to a true delicacy.
The eels used in Mien Luon are carefully prepared, removing any unwanted odors while preserving their natural sweetness. Once cooked, they are served atop a bed of delicate vermicelli noodles. A bowl of Mien Luon is typically accompanied by a side of fresh herbs, bean sprouts, and lime, allowing diners to personalize their soup according to their taste preferences.
Here are some famous eateries for Mien Luon (Eel Vermicelli) in Hanoi:
Mien Luon Dong Thinh (87 Hang Dieu, Hoan Kiem District): A Hanoi culinary institution, Mien Luon Dong Thinh offers a tantalizing bowl of eel vermicelli topped with crispy eel, providing a delightful contrast of textures and flavors.
12. Nom Bo Kho – Green Papaya Salad With Beef Jerky
Nom Bo Kho is a delightful Vietnamese salad that combines the freshness of green papaya with the savory kick of marinated beef jerky. This Hanoi food is beloved for its harmonious blend of textures and bold flavors, making it a refreshing choice, especially during hot days in Hanoi.
The star of the dish is the green papaya, shredded to perfection, imparting a delightful crunch. The beef jerky adds a savory depth, infused with aromatic spices like lemongrass, garlic, and chili, creating a wonderful contrast to the papaya's tanginess.
The dressing, a mix of chili, garlic, lime juice, and fish sauce, brings a spicy and tangy twist to the salad. It's a burst of flavors that awaken the taste buds and leave a lasting impression on those who try it.
Conclusion
In conclusion, exploring the culinary delights of Hanoi is an adventure in itself, where travelers can immerse themselves in a tapestry of flavors, aromas, and traditions. From savoring the soul-warming bowl of pho at legendary establishments like Pho Gia Truyen and Pho Thin to relishing the delicate silkiness of Banh Cuon, every dish tells a story of Vietnam's rich culinary heritage.
In Hanoi, food isn't just sustenance; it is a reflection of the city's soul and its people's passion. The top Hanoi food encapsulate the essence of Vietnamese gastronomy, inviting travelers to embark on a journey of flavors that will linger in their memories long after they bid farewell to this captivating city.
Don't miss out on this incredible journey—start planning your trip today! And remember, for a smooth and hassle-free experience, be sure to book the best Vietnam visa services.
Plan your hassle-free trip to Vietnam with e-Visa!
Let our extensive 10+ years of experience in visa services be your guiding light as you book with us, guaranteeing a smooth and worry-free trip to Vietnam!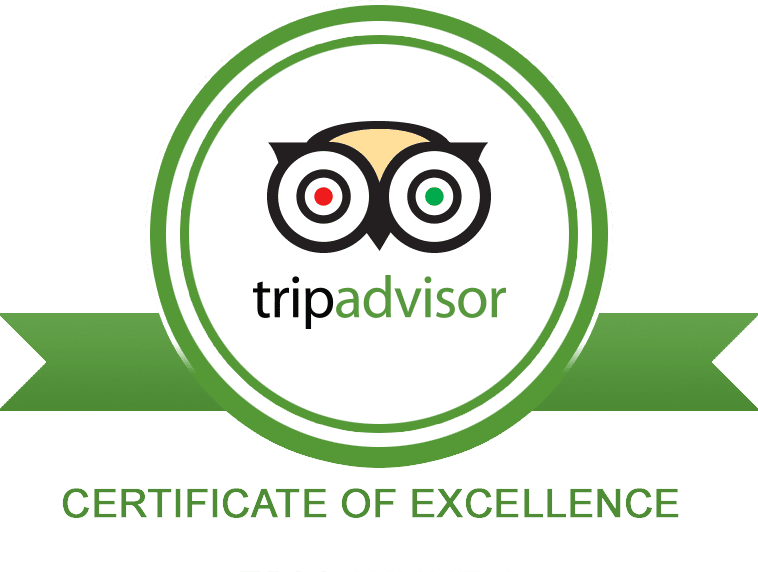 LEARN MORE!