Nestled in the heart of Vietnam's capital city, night markets in Hanoi is a captivating and bustling destination that comes to life as the sun sets. Drawing both locals and foreign visitors, this vibrant market is a must-visit for those seeking an authentic Vietnamese experience.
Visiting Hanoi night markets is an opportunity to see the other side of the locals where people skip the ideal sleep time to work overtime. In this guide, we'll take you on a journey through the enchanting Hanoi bustling night markets, providing valuable tips, insights, and recommendations to ensure that your visit is both enjoyable and rewarding.
So, put on your walking shoes and get ready to explore the charm of Hanoi under the moonlit sky!
Planning a trip to Vietnam? Check out the best hassle-free Vietnam visa service!
Plan your hassle-free trip to Vietnam with e-Visa!
Let our extensive 10+ years of experience in visa services be your guiding light as you book with us, guaranteeing a smooth and worry-free trip to Vietnam!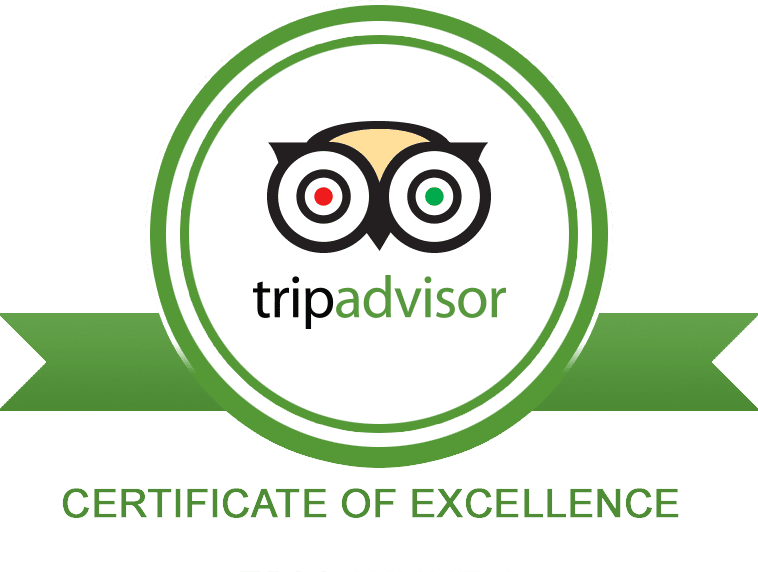 LEARN MORE!
Old Quarter Night Market Location & Operating Hours
Nestled within the historic and charming streets of Hanoi's Old Quarter, the Old Quarter Night Market stands as a bustling hub of activity that beckons both locals and travelers alike. This iconic night market offers a fascinating blend of cultural heritage and modern vibrancy, making it a must-visit destination for anyone exploring Vietnam's capital city.
In this section, we will delve into the convenient location of the Old Quarter Night Market, providing insights on how to reach this captivating hotspot!
Learn more about Hanoi Old Quarter!
Location
The Hanoi Night Market, also known as the Hanoi Old Quarter night market, is situated along a bustling 3-kilometer-long street that stretches from Hang Dao Street to Dong Xuan Market. Nestled within the heart of the Old Quarter in Hoan Kiem District, this vibrant market captures the essence of Hanoi's rich cultural heritage.
Operating Hours
Travelers can immerse themselves in the lively atmosphere of the Hanoi Night Market from Friday to Sunday. The market comes to life as the sun sets, opening its doors at 6:00 PM and keeping the festivities going until midnight. These three unforgettable evenings offer ample time for visitors to explore the hundreds of stalls and indulge in the diverse array of offerings.
The Hanoi Old Quarter night market has rightfully earned its reputation as one of the best-known and busiest night markets in Hanoi. From shopping for unique souvenirs to savoring delectable street food, the market promises an enchanting experience for travelers looking to make the most of their visit.
The illuminated streets, vibrant colors, and a myriad of goods create an atmosphere that is both visually captivating and culturally immersive. Whether one is an avid shopper, a photography enthusiast, or a curious foodie, this Hanoi weekend night market holds something special for everyone.
Let's see how Esiri's Corner enjoyed Hanoi Old Quarter Night Market!
Getting To The Hanoi Night Market
The Hanoi Night Market's central location in the Old Quarter makes it easily accessible to both locals and foreign travelers. Whether you're staying in a nearby hotel or exploring other parts of the city, reaching the market is hassle-free. Many accommodations offer walking distance access, allowing you to soak in the vibrant cityscape as you make your way to the night market. Additionally, taxis and ride-sharing services are readily available for those seeking a quick and comfortable commute.
If you prefer to explore the city on foot, a leisurely walk through the charming streets of Hanoi's Old Quarter is an enchanting experience. As you venture towards the Old Quarter's night market, you'll encounter captivating architectural wonders, street vendors selling delicious snacks, and glimpses of the local culture. The walk also allows you to stumble upon hidden gems and discover the city's unique charm at your own pace.
Top Things To Do In Hanoi Night Markets
When the sun sets and the vibrant lights come alive, Hanoi night markets transform into an enchanting wonderland, bustling with energy and excitement. As the heart of Hanoi's nightlife, these bustling night markets offer an array of unforgettable experiences for both locals and foreign travelers.
In this section, we'll explore the top things to do in the best night markets, guiding you on an adventure to discover the very best this iconic destination has to offer!
Explore the top things to do in Vietnam with our guide!
Enjoy Vibrant Shopping Experience
Night markets in Hanoi are a shopaholic's paradise, offering an array of unique goods at affordable prices. From trendy clothing, accessories, and traditional handicrafts to souvenirs that capture the spirit of Vietnam, there's something for everyone. Bargaining with friendly local vendors is part of the experience, making it an excellent opportunity to pick up cherished keepsakes or gifts for loved ones.
Taste Buds With Culinary Delights
One of the highlights of the night market is the mouthwatering street foods. Savoring Vietnamese delicacies, such as banh mi, pho, fresh spring rolls, and egg coffee, is a must for food enthusiasts. Adventurous eaters can also try more exotic Hanoi night market food like grilled snails or stuffed pancakes. The bustling food stalls emit tantalizing aromas, drawing visitors in to experience the diverse flavors of Vietnamese cuisine.
A Real Foodie? Discover the Top 12 Foods in Hanoi!
Immerse In Culture Of Night Market & Beyond
The Hanoi Night Market is not just a shopping destination; it's a cultural experience. As you explore the market, you'll be surrounded by the city's vibrant cultural elements. Street performances, traditional music, and dance displays are common occurrences, providing a glimpse into Vietnam's rich heritage. Witnessing these cultural expressions is a fantastic way to engage with the local community and create lasting memories.
Enjoy Hanoi Nightlife In Night Lights
The evening ambiance of the market is nothing short of magical. The lively atmosphere is complemented by the radiant glow of colorful lights that adorn the streets and stalls. The night lights create an enchanting setting for visitors, evoking a sense of wonder and excitement. Be sure to capture the captivating scenes through photographs to cherish the memories of your Hanoi nightlife adventure.
Socialize & People-Watch In Night Market
The Hanoi Night Market is a gathering place for both locals and tourists alike. Engaging with friendly locals and fellow travelers can lead to interesting conversations and cultural exchanges. As you stroll through the market, take some time to people-watch, observing the diverse mix of individuals and the market's vibrant energy. It's an opportunity to embrace the spirit of community and camaraderie that thrives in this bustling nocturnal haven.
Other Hanoi's Famous Night Markets
In addition to the renowned Hanoi Night Market in the Old Quarter, the city boasts a captivating array of other best night markets that offer distinct experiences for travelers. Each market has its unique charm and offerings, providing a glimpse into the vibrant local culture and lifestyle of Hanoi. Venture beyond the well-trodden paths and immerse yourself in the charm of these other Hanoi night markets, as they promise memorable encounters and unique mementos to cherish from your visit!
Long Bien Night Market
Located near the iconic Long Bien Bridge (Hong Ha Street), this Long Bien night market offers a unique blend of shopping and a glimpse into local life. It is known for its wide variety of clothing, accessories, and handicrafts. Travelers can also find an assortment of Vietnamese street food delicacies to savor while strolling along the market's vibrant alleys.
Nha Xanh Night Market
Situated in the Tu Liem District, Nha Xanh Market is a favorite among locals and tourists alike. This market boasts an extensive collection of clothing, shoes, and electronic gadgets at very reasonable prices. Visitors can enjoy mingling with friendly vendors and immerse themselves in the lively atmosphere.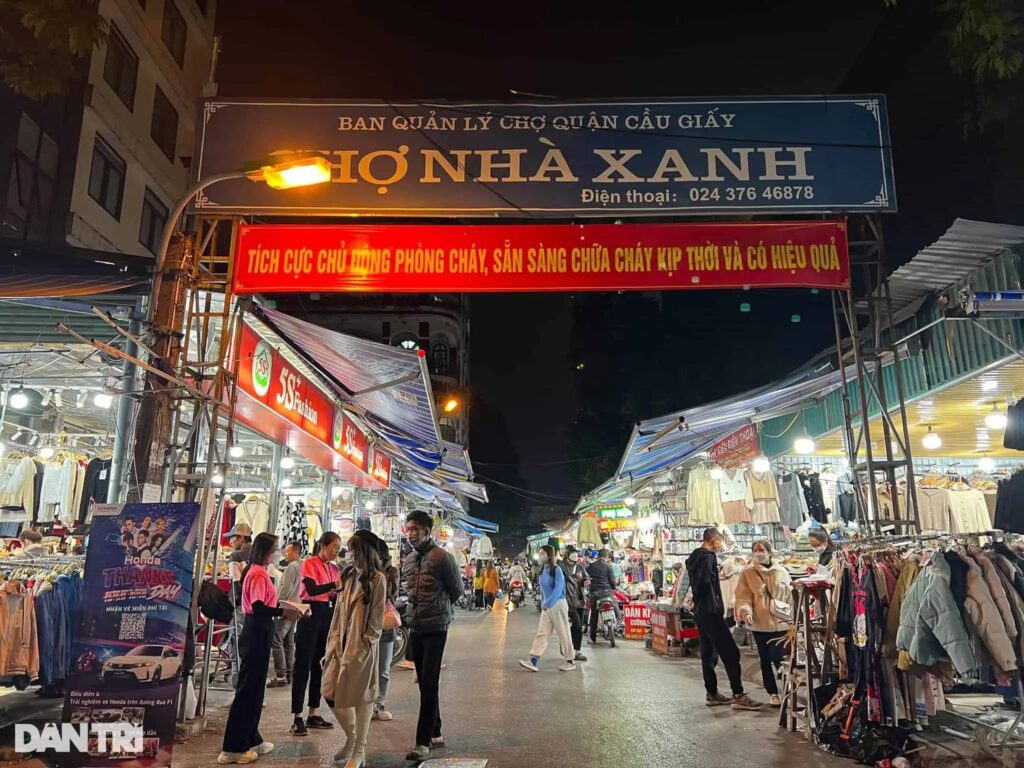 Phung Khoang Night Market
Offering a more local and authentic experience, Phung Khoang Night Market is located in the Ha Dong District. The market is a haven for food enthusiasts, with an abundance of delicious street food stalls serving up delectable dishes. This night market is an excellent place to sample lesser-known Vietnamese delicacies and engage with friendly locals.
Quang Ba Flower Night Market
A unique night market experience awaits at Quang Ba Market, where a vibrant assortment of fresh flowers and plants are available for purchase. This market opens in the early hours of the morning, catering to early risers or travelers looking to catch the city's flower trading scene in action.
Conclusion
The Hanoi night markets present an exciting blend of shopping, delectable street food, and a lively ambiance that leaves visitors awe-inspired and immersed in the local way of life. With the colorful array of goods, handicrafts, souvenirs, and tantalizing treats, there is something to entice every traveler's senses.
Beyond the products and flavors, these night markets act as social hubs, where locals and foreigners come together to share stories and experiences, fostering a sense of community and camaraderie.
So, when the night falls during your time in Hanoi, don't miss the opportunity to venture into these mesmerizing night markets!
Don't miss out on this incredible journey—start planning your trip today! And remember, for a smooth and hassle-free experience, be sure to book the best Vietnam visa services.
Plan your hassle-free trip to Vietnam with e-Visa!
Let our extensive 10+ years of experience in visa services be your guiding light as you book with us, guaranteeing a smooth and worry-free trip to Vietnam!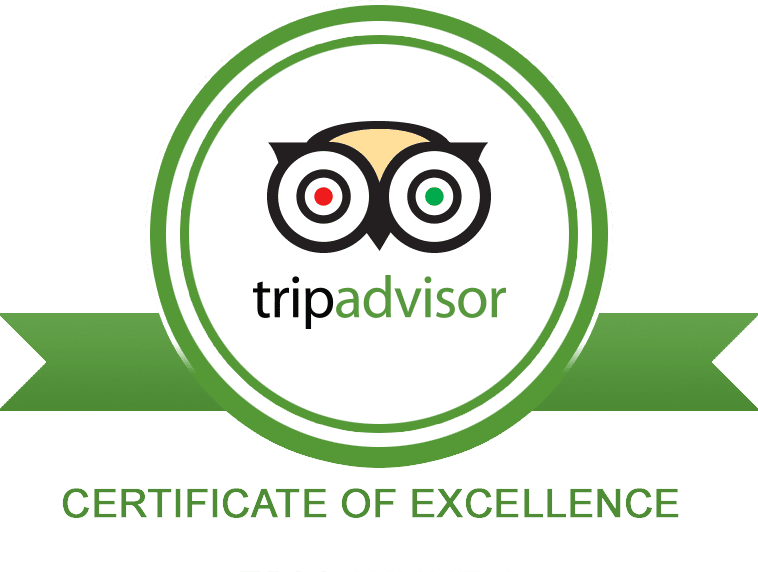 LEARN MORE!